Presentation of the International Appalachian Trail
The Appalachian Mountains were formed more than 250 Million years ago during the Paleozoic Era, when the earth's plates collided to form the supercontinent Pangea. They straddled the central part of that continent in what is today eastern North America, eastern Greenland, Western Europe, and northwest Africa.
When today"s continents separated to form the Atlantic Ocean, remnants of the Appalachians ended up in the eastern United States, eastern Canada,
Greenland
, Scandinavia, the British Isles, Brittany, the Iberian Peninsula, and the Atlas Mountains of Morocco and Algeria.
The 2008 hike on the Nuussuaq Peninsula
The planned route was to begin at Eqaluit, hike to the beach near Qeqertaq. Find passage to Saqqaq (another settlement), then hike up the Saqqaq valley, towards the lakes and river that runs in the centre of the peninsula, follow the water all the way to the west, where the river meets the sea. From here we were picked up by boat and sailed to Niaqornat (the western most settlement in the Uummannaq district), and from here we hiked to Qaarsut, the closest settlement to Uummannaq. In short a three legged trek.
Leg 1 - Eqaluit to Qeqertaq
Leg 2 - Saqqaq to Marrait (the end of the river)
Leg 3 - Niaqornat to Qaarsut
Link to the IAT report 2008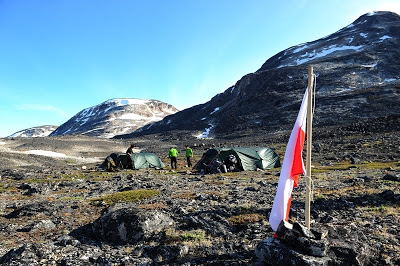 Hiking Across Greenland's Nuussuaq Peninsula June 2010
In June 2010, IAT North Greenland Director René Christensen, Uummannaq Polar Institute (UPI) Research Fellow and IAT Maine Board Member Will Richard, four local adults and 12 children from the Uummannaq Children's Home hiked across West Greenland's rugged Nuussuaq Peninsula, from Kussuaq on Disko Bay in the Arctic to Eqaluit on Uummannaq Fjord in the High Arctic, a distance of 50kms (30 miles).
Link to the IAT report 2010